Sci-fi influences are worn proudly on the sleeve of this series for Wallpaper magazine. Thomas Brown was commissioned again for their "Perfect Storm" editorial, in which "elemental forces and industrial strength converge in a whirlwind of high-voltage design".
Thomas worked with his long term collaborator, the set designer Matt Morris. Together with Cloud and Horse set builders and projectionist Insight Lighting, they created "a dramatic sci-fi world where a weird automated transit system is augmented with external and often extreme natural phenomena."
Raising and lowering platforms provide unusual viewpoints. and the scissor lifts themselves are incorporated in the set design. Take a look behind the scenes at the warehouse location:
More images behind the scenes, including the construction of the mirrored boxes, from set builders Cloud & Horse here. Behind the scenes pictures by Alex Davenport.
The final images were published in Wallpaper magazine:
And you can see the whole series here:
Perfect Storm with Thomas Brown on recomfarmhouse.com
Perfect Storm with Thomas Brown on Behance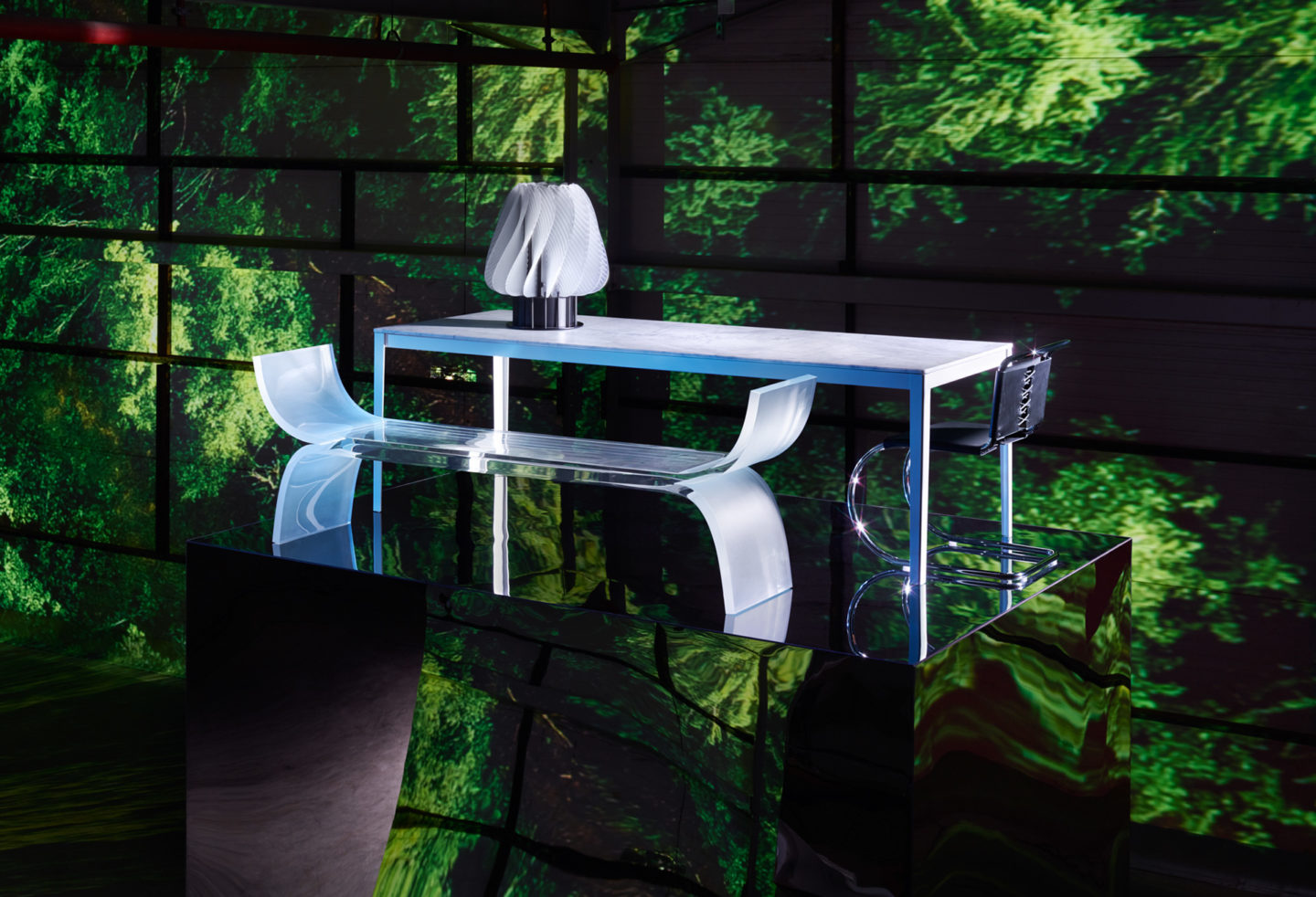 Client: Wallpaper
Photographer: Thomas Brown
Photographer's Agent: Webber Represents
Set Designer: Matt Morris
Set Build: Cloud and Horse
Projectionist: Insight Lighting
Post Artists: Aljaz Bezjak / Maria Luisa Calosso / Recom Farmhouse
Recom Farmhouse is on Instagram, Facebook, Vimeo and Twitter! More work at recomfarmhouse.com. Fresh work showcased every month in our newsletter – see examples and sign up here.